Sport equipment
→

Rhythmic gymnastics

→

Key Rings, Pins and Favors

→

Puzzle with ribbon - 350 pcs
PASTORELLI STEFY jig saw puzzle with ribbon - 350 pcs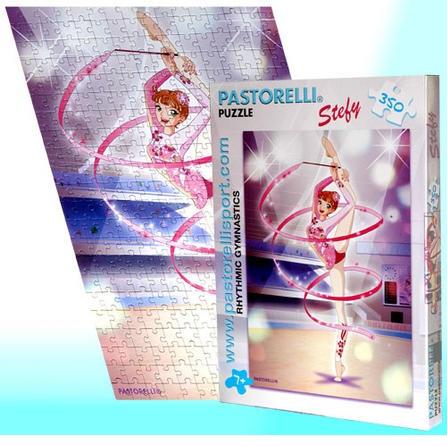 Brand: PASTORELLI
Product No.: PAACPAZ350
Like it? Tell a friend about it:
Brand: PASTORELLI, made in Italy
Jig saw puzzle line created by PASTORELLI and dedicated to eurhythmics, with exclusive illustrations and a guaranteed quality jig saw puzzle with interlocking pieces that nestle perfectly together. It's for those who love jig saw puzzles!
Playing with jig saw puzzles stimulate the memory and the concentration. It's an important educational experience that can be shared with friends and parents. It's a way for relaxing and descovering the value of calmness. It's endless fun!
Recommendations for you
detail

detail

Brand: EstherSport

Length: 5 m

Length: 60 cm

detail