Health and beauty
→

Orthopedics

→

Compression products

→

Compression stockings, with toecap
Elastic medical compression stockings, with toecap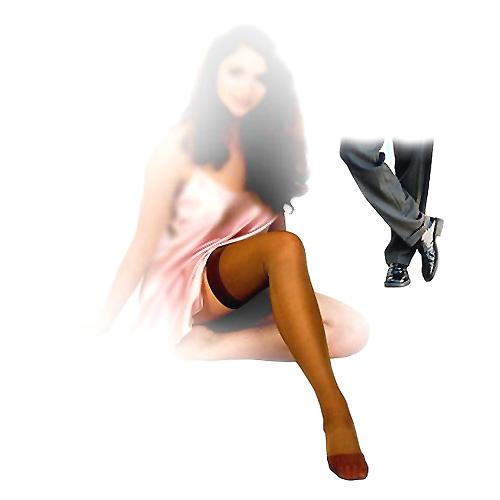 Brand: TONUS ELAST
Color: brown
Compression degree: class II
Size:
Like it? Tell a friend about it:
Designed for prevention, rehabilitation and treatment of chronic venous insufficiency, "heavy foot" syndrome and edema. Recommended for those who have to spend long period of time standing or walking. Also recommended for foot and ankle varicose veins.
Composition of raw materials: polyamide – 80%, Lycra – 20%
Silicone waistband
Size: 2,3,4,5
Compression degree: prophylactic, Class I, Class II
b – Ankle circumference at narrowest point;
c – Shin circumference at widest point;
d – Shin circumference below kneecap;
f – Circumference of upper third of thigh;
g - Thigh circumference below buttock.
Height: 158-170; 170-182

A - D 38-44, 45-50

Size

Girth

b, cm

c, cm

d, cm

f, cm

g, cm

2

S

20.1-22.0

30.0-38.0

28.0-35.0

41.0-48.0

44.0-54.0

3

M

22.1-25.0

33.0-42.0

31.0-40.0

44.0-53.0

48.0-60.0

4

L

25.1-28.0

37.0-46.0

35.0-44.0

48.0-57.0

54.0-66.0

5

XL

28.1-31.0

42.0-51.0

40.0-49.0

53.0-62.0

60.0-72.0
Recommendations for you
| | | |
| --- | --- | --- |
| detail | detail | detail |